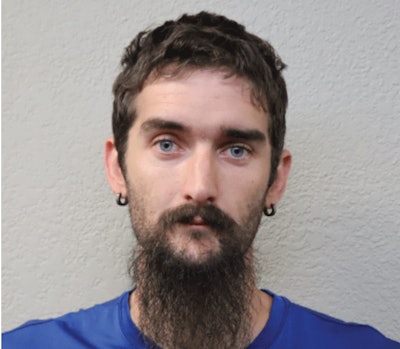 A trucker who recognized the signs of a stroke in another driver and called the EMTs has been honored for his actions.
The Truckload Carriers Association recently named truck driver Ty Hinton, from Georgetown, Louisiana a Highway Angel for coming to the aid of a man having a stroke in a truck stop parking lot. Hinton drives for Melton Truck Lines out of Tulsa, Oklahoma.
TCA explains:
On Feb. 15, around 11:30 p.m. in Oklahoma City, Hinton witnessed a man collapse on the ground due to a stroke. The event took place in a Flying J Travel Center parking lot. Hinton recognized the life-threatening situation immediately since he learned the signs of a stroke at an early age, so he called for medical assistance for the driver in need.

"I heard something hit the side of my truck, and I saw the guy stumbling by the side of the trailer kinda hanging on to it — it was pretty obvious right away," he said. "Just looking at the guy – slurring his speech, the left side of his face was not working; I called the EMT and got them to come to the truck stop."

Hinton even called the man's wife letting her know what was happening, then waited with him and spoke to the wife until EMT arrived to take him to the hospital.

"I just wanted to make sure he was as comfortable as possible," he said. "I know strokes can be bad enough to be fatal and I wanted to give him the opportunity to hear his wife's voice — if I was going through that, I know that is the one person I would want to hear; my wife."
Since the program's inception in August 1997, nearly 1,300 professional truck drivers have been recognized as Highway Angels for exemplary kindness, courtesy, and courage displayed while on the job. Thanks to the program's presenting sponsor, EpicVue, and supporting sponsor, DriverFacts, TCA is able to showcase outstanding drivers like Hinton.