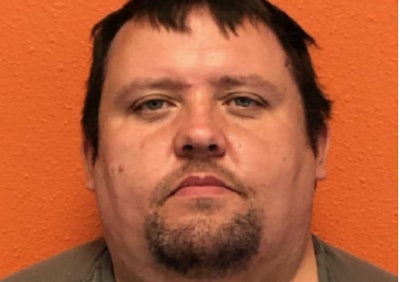 A trucker from Indiana was recently honored for stopping to help at the scene of a high-speed crash and fire.
The Truckload Carriers Association has named truck driver Joshua Mulford from Springport, Indiana, a Highway Angel for stopping to help after a high-speed car crash that took place in front of him on the road. Mulford drives for Hirschbach Motor Lines out of Dubuque, Iowa.
TCA explains:
On March 14 around 8 p.m. in Polkton, North Carolina, Mulford and his trainee, Wesley Hirst, were traveling on State Road 77 when suddenly, a car drove by them at over 100 mph, Mulford estimated.

Joshua Mulford"All at once there was a loud bang, fire erupted from the car, we saw the guy tumbling across the road — the passenger," Mulford said.

Hirst, who was driving at the time, pulled the truck to the side of the road. The driver of the crashed car got out of the vehicle and appeared to be only slightly injured. The passenger was not so fortunate, and had severe burns on his body, and appeared to have broken bones. He had flown out of the car during the crash, in front of Mulford's truck, and landed on the concrete guard rail. Mulford, at first, hoped to extinguish the car fire.

"The car was too far gone by the time I got the fire extinguisher," he said.

He hurried to offer all the bottled water he had in the truck to other witnesses who had stopped to help the injured passenger. He then began to direct traffic, which he did even after the emergency personnel arrived at the scene. He never hesitated to stop to help.

"It's in my nature — I try to help everybody I can when I can," Mulford said.
Since the program's inception in August 1997, nearly 1,300 professional truck drivers have been recognized as Highway Angels for exemplary kindness, courtesy, and courage displayed while on the job. Thanks to the program's presenting sponsor, EpicVue, and supporting sponsor, DriverFacts, TCA is able to showcase outstanding drivers like Mulford.