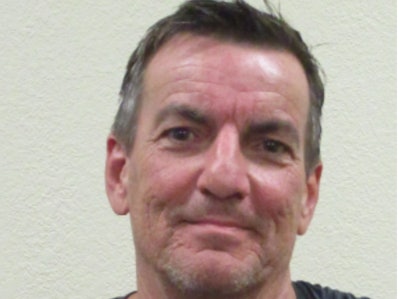 A truck driver from Florida was recently honored for aiding the victim of a Texas motorcycle crash.
The Truckload Carriers Association recently named Paul Pellerito, from The Villages, Florida, a Highway Angel for stopping to help an injured man who crashed his motorcycle on a highway onramp. Pellerito drives for Melton Truck Lines out of Tulsa, Oklahoma.
TCA explains:
Paul PelleritoAround 7:15 a.m. on Saturday, June 17, Pellerito was driving in San Antonio, Texas, from I-35 northbound onto the I-10 onramp. He saw a man near the road, frantically waving for him to stop, and then noticed the man's crashed motorcycle about 50 feet away on the road. Pellerito and another passerby stopped to help the man, who had not worn a motorcycle helmet and had sustained obvious injuries to his head and leg.

"We dragged him off the highway to the side of the road," Pellerito said. "I saw that he was cut up and bleeding pretty bad on his face and his lip so I ran to my truck and got him a towel to put pressure there."

Pellerito, a 20-year Navy veteran who has been driving a truck for one year, called 911 and also got a pillow from his truck. He used it to elevate the crash victim's head while he laid down on the side of the road. Pellerito communicated with the emergency responders on the phone until EMS arrived on the scene.

"It was somebody in despair," he said. "He was frantically waving — when you see somebody like that, you just have to do the right thing; it's a pay it forward type deal."
Since the program's inception in August 1997, nearly 1,300 professional truck drivers have been recognized as Highway Angels for exemplary kindness, courtesy, and courage displayed while on the job. Thanks to the program's presenting sponsor, EpicVue, and supporting sponsor, DriverFacts, TCA is able to showcase outstanding drivers like Pellerito.