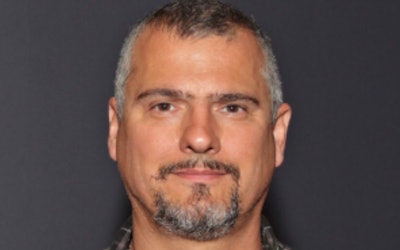 A driver for a major Canadian carrier has been honored for his efforts to rescue a couple whose SUV crashed on a Texas interstate earlier this year.
The Truckload Carriers Association recently named truck driver Mariusz "Mario" Tyszuk, from Winnipeg, Manitoba, Canada, a Highway Angel for stopping to help a couple after their SUV crashed on the highway near Denton, Texas. Tyszuk drives for Bison Transport out of Winnipeg.
TCA explains:
Mariusz "Mario" TyszukOn July 19 at about 7:30 a.m., Tyszuk was traveling on Interstate 35 south, at mile marker 500, near Denton, Texas. Suddenly an SUV in the northbound lane lost control and became airborne, causing the vehicle to roll over and stop, resting on the passenger's side.

"I was able to pull over safely and immediately ran across the highway to help," Tyszuk said. "Upon arrival at the vehicle, I saw that both occupants were trapped inside. Although the windshield was cracked, it was still intact. I was able to punch my way through a corner of it enough to loosen it. I was then able to remove it."

Tyszuk, who is originally from Poland, helped the male driver crawl out of the vehicle and then went to help the passenger, his wife, as she was laying on her side. He went into the vehicle and pulled her out, discovering that she was bleeding profusely from a gash in her leg.

"I immediately took off my t-shirt, ripped it up and created a tourniquet for her leg," he said.

As Tyszuk continued to apply constant pressure to the wound, trying to stop the bleeding, more vehicles stopped and were able to call 911. He was trying to keep the crash victim awake and calm.

A nurse on the way to work ended up stopping and, with a first aid kit, applied a bandage to the wound while Tyszuk continually applied pressure. He kept applying pressure until the ambulance arrived about 20 minutes later.

"There's nothing more important in our lives than to help someone in need," Tyszuk said. "I cannot imagine how I could go by and not help."
Since the program's inception in August 1997, nearly 1,300 professional truck drivers have been recognized as Highway Angels for exemplary kindness, courtesy, and courage displayed while on the job. Thanks to the program's presenting sponsor, EpicVue, and supporting sponsor, DriverFacts, TCA is able to showcase outstanding drivers like Tyszuk.