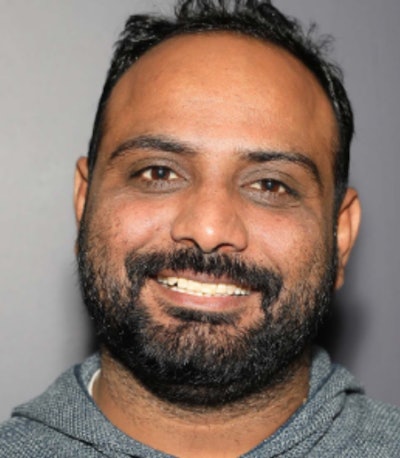 A Canadian driver was recently honored for his actions at the scene of an accident.
The Truckload Carriers Association recently named truck driver Davinder Singh Chahal of Winnipeg, Manitoba, Canada a TCA Highway Angel for stopping to help an injured woman at a crash site. Chahal drives for Bison Transport out of Winnipeg, Manitoba, Canada.
TCA explains:
Davinder Singh ChahalOn May 16, at 8:35 a.m., Chahal was traveling on Highway 1 near Highway 206 in Winnipeg. He was the first on the scene of an accident — many other vehicles passed by without stopping. A woman, Yvonne, sustained serious injuries and Chahal cared for her until EMS/ RCMP arrived on the scene. Others at the scene would not touch her, but Chahal took care of her.

"I said, she needs help — she had glass all over her, so I cleaned it off her feet and her body, like she was my mother," said Chahal, who is originally from India. "This is my duty, because this country — Canada — has given me a lot, and sometimes you have to repay that."

Chahal continued to look after her, comforting her to try to keep her calm. EMT rescue workers came and took her away in an ambulance.

Days after the incident, Yvonne contacted Bison Transport to express her gratitude to Chahal, who had never mentioned any of the details to his dispatch. No one would have known about his kindness if it wasn't for her calling in.

"Then she called me one day and said, "I'm alive because you saved me,"" Chahal said. "She attached with me emotionally — she told me, "I am your mother.""
Since the TCA Highway Angels program's inception in August 1997, nearly 1,300 professional truck drivers have been recognized as Highway Angels for exemplary kindness, courtesy, and courage displayed while on the job. Thanks to the program's presenting sponsor, EpicVue, and supporting sponsor, DriverFacts, TCA is able to showcase outstanding drivers like Chahal.