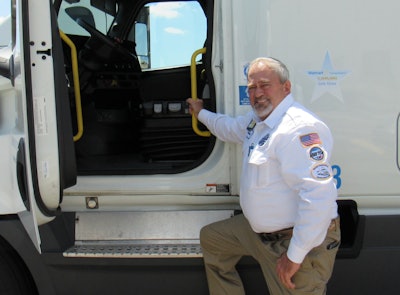 Texas Trucking Association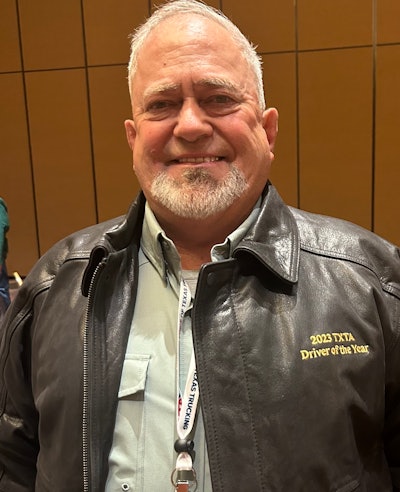 Texas Trucking Association (TXTA) recently honored several award recipients during the Safety Management Council's Fall Seminar in San Marcos.
"This year's award recipients exemplify the standards of the Safety Management Council," said TXTA President and CEO John D. Esparza. "Their continued commitment to safety and the trucking industry makes them all ideal candidates to help promote and ensure safe practices on and off the road."
This year's award recipients include:
TXTA Driver of the Year: Robert Svoboda, Jr., Walmart Transportation Sponsored by Roberts, Cunningham, & Stripling, LLP  
The TXTA Driver of the Year Award is selected from the best truck drivers operating in the state of Texas. After being nominated by their companies, drivers are rated in categories such as number of miles traveled without a chargeable accident, consistency, politeness on the road, and tenure. The TXTA Driver of the Year represents TXTA in the American Trucking Associations' competition for the national driver of the year title.  
Distinguished Safety Award: Don Baldridge, Gulfmark Energy Sponsored by Transafe Inc. and Bair Hilty, P.C.  
The Distinguished Safety Award honors an individual who exemplifies dedication to motor fleet safety and demonstrates interest, enthusiasm and leadership in achieving the goals of protecting lives and property in the motor traffic environment.
C.H. Cheshire Safety Award: Rommel Garcia, Houston Police Department (CVE Unit) Sponsored by Commercial Fleet Data Systems
The C.H. Cheshire Award is presented to an individual in law enforcement, current or retired, and recognizes their support and contributions made to the TXTA SMC in promoting safer highways in Texas.
SMC Excellence in Service Award: Joe Colwell, Commercial Fleet Data Systems
The Excellence in Service Award is presented to an individual who best exemplifies the willing dedication to be of service to SMC, the industry, their company and the motoring public.