A proposed rule published in the Federal Register Thursday, Dec. 1, would allow some military veteran truck drivers to use their Department of Veterans Affairs doctors for their federally required medical exams.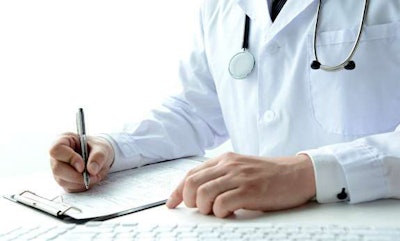 The Federal Motor Carrier Safety Administration's proposed rule would make it easier for VA physicians to become certified medical examiners and be listed on the agency's national registry.
After completing FMCSA-administered training and testing, the VA doctors would be listed on the registry without having to go through a third-party tester. Military veteran truckers enrolled in the VA health care system would then be the only drivers the VA physicians would be allowed to conduct medical exams on and issue medical examiner's certificates to.
The FAST Act highway bill directed the agency to allow VA doctors to be listed on the registry and laid out guidelines the physicians must meet. The FAST Act stated VA doctors must be employed in the Department of Veterans Affairs, be familiar with FMCSA's standards for truck drivers and have never "acted fraudulently" when it comes to administering medical certs for commercial drivers. The proposed rule says the physicians must be either a doctor of medicine or a doctor of osteopathy employed by the VA.