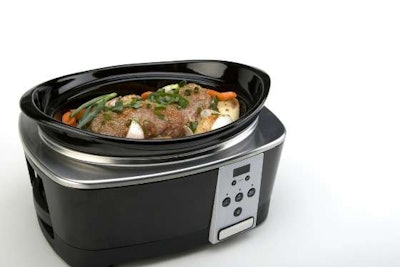 If traveling constantly is keeping you away from some quality home cooking, add this slow cooker Sunday pot roast from Taste of Home to your recipe book.
If you have a slow cooker, a cooler and access to a grocery store then you have everything you need for this recipe. It preps in about 10 minutes and then the roast will need refrigerated in your cooler overnight. The next day, toss it in your slow cooker with some vegetables and broth and in eight hours you'll have a delicious, healthy meal ready for you.
This Sunday pot roast recipe has 217 calories and 230 milligrams of sodium per serving. The recipe yields about 14 servings.
For the complete ingredients list, cooking instructions and diabetic exchange options, see the full recipe on Taste of Home.