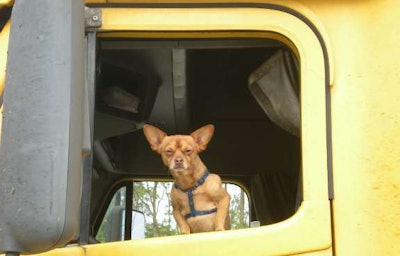 That furry creature sitting next to you as you drive down the road — and no, we don't mean the other half of your driving team! — is good for you in more ways than you might imagine.
Dogs provide plenty of health benefits, both physical and mental. They also entertain you and can help keep your truck and your home secure.
It's estimated that there are some 89.7 million dogs in America. This infographic shows how they're helping all of us.
Does your dog ride along with you? Use the comments section below to tell us about your pup.
Image via: 10 Proven Methods That Help In Overcoming Anxiety