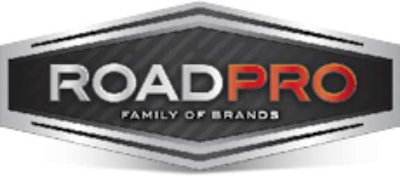 RoadPro Brands, comprised of more than a dozen brands aimed at professional truck drivers, added five new members to the RoadPro Pro Driver Council.
According to the company, members of the RoadPro Pro Driver Council share insights to best understand the real issues of professional drivers and, in turn, Council membership gives them a voice in the development and communication of RoadPro in the marketplace.
Council members are selected based on a blend of criteria (fleet type, miles driven, truck type, truck stops frequented, etc.) to ensure a leading, representative sample of the professional truck driver population.
Emily Weymouth: Weymouth was the winner of Overdrive's 2014 Most Beautiful. Emily's a Class 8 driver for D&S Brown Trucking of Illinois and hauls a tanker for Quality Carriers, mostly chemicals. Emily enjoys anything outdoors but especially likes riding her Harley-Davidson motorcycle, dirt-biking and four-wheeling.
Dustin Stieneke: Trucking is a family tradition and one Dustin is proud to continue. His dad and grandfather have been trucking for years. Like fellow Council Member Maggie Stone, Dustin hauls livestock (cattle and pigs). An independent hauler from Correctionville, Iowa, Dustin drives a 1997 Kenworth W900. Trucking is so much a part of his bloodline that his hobby when off the road is working on trucks.
Tom Kyrk: Tom has been a professional truck driver for nearly a decade and works for Stevens Transport out of Dallas. He hauls temperature-controlled freight, primarily for Kraft Foods. Tom enjoys cooking, reading, blogging, geology, jewelry-making and collecting rocks. He blogs about cooking and healthy on-the-go living.
Ryan Sexton: Ryan drives for Corsicana Bedding (through J.B. Hunt) and is relatively new to the trucker lifestyle. Just as the RoadPro Family of Brands has a strong commitment to stewardship, Ryan's life also is dedicated to charity. He founded the Hope for Homeless Veterans, having experienced homelessness himself after returning from his second tour of duty in Iraq in 2010. He's a veteran of the U.S. Army. Most of his charity events take place at local professional wrestling venues and so watching and following professional wrestling has become one of his hobbies. Ryan is based in Barnesville, PA.
Tony Justice: Tony's a 14-year professional driver and hauls merchandise for Everhart Transport based in Tennessee. He's a country songwriter and performer. In 2001, he released an album endorsed by Rusty Wallace of NASCAR fame and performed at NASCAR pre-concerts. More recently, his CDs "Six Days on the Road" and "Apple Pie Moonshine" have been sold at Pilot Flying J, TA, Petro, Love's and WilcoHess. While trucking, he says he finds inspiration for his songwriting around every curve.
"We are very proud of all our professional drivers, and with this addition of Emily, Dustin, Tom, Ryan and Tony, the Council will gain additional insights from a perspective we did not have represented," says Chuck White, Vice President of Brands & Marketing. "As we continue to grow the Council, our brands will better understand what it really means to have a million miles worth of insights."
Nominations for additional Council members are accepted online at www.roadprobrands.com/professional-driver-council.