If you pick up and/or deliver in California, Texas and Illinois, you may wish to keep closer eye on your cargo. Counties in those states are all on a new top 10 list of locations for the most cargo thefts.
According to a study of three years' worth of data, CargoNet found that Los Angeles County, California had the most reported cargo thefts with 329 incidents. The study covered the period of July 1, 2013 through July 1, 2016.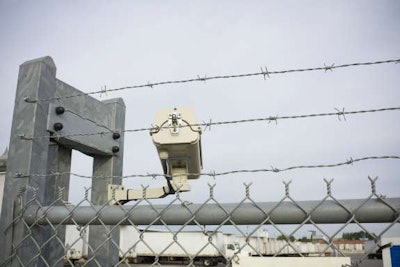 The complete top 10 list, according to CargoNet, includes:
Los Angeles County, California
Dallas County, Texas
San Bernardino County, California
Cook County (Chicago), Illinois
Miami-Dade County, Florida
Harris County (Houston), Texas
Tarrant County (Arlington/Fort Worth), Texas
Middlesex County (Edison), New Jersey
Will County (Bolingbrook), Illinois
Riverside County, California
CargoNet also looked at the most common places that reported cargo thefts in those counties. That list includes:
Warehouse/Distribution Centers: 329 thefts
Other: 295
Parking lot: 170
Secured yard: 166
Unsecured yard: 120
Other theft locations cited in the research include truck stops, side of the road, carrier or terminal lots, drop lots, and ports of entry.
"Cargo theft continues to be a pervasive issue," said Anthony Canale, general manager of CargoNet. "Our 2015 year-end report indicated 881 incidents of cargo theft took place across North America. That increased from 844 cargo thefts reported in 2014 and accounted for more than $175 million in goods."