2016 was a busy year for the trucking industry in many respects, but especially so when it came dealing with the effects of regulations created and passed along by the federal government.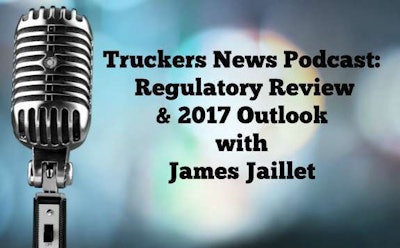 James Jaillet, news editor for Overdrive and Commercial Carrier Journal, reported on all of this year's trucking regulations and will track what happens in 2017. That's why we asked him to help make sense of what happened in 2016 and forecast what's ahead in the year ahead.
The number of regulations approved and proposed were exceeded only by their scope, and most of them drew more than their share of criticism.
2017 will bring with it the deadline of one of the most debated regulations of recent times: Mandatory installation of electronic logging devices in most trucks. However, some are suggesting the incoming Trump administration will undo some recent rules and derail some proposed ones, but no one is willing to bank on that.
Listen to what Jaillet has to say.