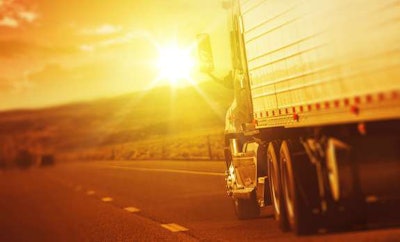 When President Donald Trump unveiled his "America First" proposed budget for 2018 recently, it included cuts to the Department of Transportation's funding of $2.4 billion, or 13 percent.
Reporting for Commercial Carrier Journal, our colleague Matt Cole wrote:
"Trump's budget "blueprint," which details only discretionary funding proposals, requests $16.2 billion for the DOT's discretionary budget. The cuts mostly affect air and mass transit transportation, but also include the elimination of funding for DOT's TIGER grants. The Transportation Investment Generating Economic Recovery grant program awarded states funds for resurfacing and other infrastructure improvements.
"The budget states the elimination of these grants will save $499 million when compared to the 2017 budget. It says the program, implemented in 2009, essentially duplicates a larger federal grant program.
"Trump's budget says DOT's Nationally Significant Freight and Highway Projects grant program, known as FASTLANE grants and authorized by the FAST Act highway bill in 2015, "supports larger highway and multimodal freight projects with demonstrable national or regional benefits."
Trump's full budget is set to be released later this spring.