A bipartisan group of five senators recently sent a letter to Health and Human Services Secretary Tom Price urging federal guidelines for hair-test drug screening standards be expedited.
The letter is similar to one sent to the Federal Motor carrier Safety Administration about a month ago by seven Republican members of the House of Representatives.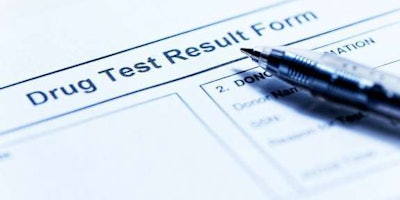 Senators signing the letter included John Thune (R – South Dakota), chairman of the Commerce, Science, and Transportation Committee, as well as John Boozman (R – Arkansas), Joe Manchin (D – West Virginia), Deb Fischer (R – Nebraska) and Ron Johnson (R – Wisconsin).
The letter was praised by the American Trucking Associations' President and CEO Chris Spear.
"The inherent advantages of hair testing are clear, which is why the previous Administration's failure to act – as required by law – was deeply frustrating," said Spear. "That lack of action is having a real impact on the trucking industry."
This week, Spear met with top officials at the Department of Health and Human Services and urged for a quick release of guidelines for hair testing as a federally accepted method of mandatory drug screening, according to the ATA. The FAST Act, signed into law in 2015, required HHS to issue scientific and technical guidelines for hair testing by Dec. 4, 2016, a deadline that was not met.
"Hair testing provides a longer detection window and is easier to collect and harder to adulterate than urinalysis," Spear said. "As we've explained to HHS, many trucking companies are using urinalysis to meet federal requirements, while also paying the additional cost to conduct hair testing. Federal standards must be updated to include the most effective testing methods."
A coalition of 13 carriers asked the FMCSA late last year to allow them to immediately begin drug testing drivers with hair samples, in lieu of a urine sample, rather than waiting on the Department of Health and Human Services to develop guidelines for hair sample tests, as is specified by the 2015 FAST Act.
The carriers included Knight Transportation, J.B. Hunt Transport, Maverick USA, Dupre Logistics, KLLM Transport, Crete Carrier Corp., Shaffer Trucking, Werner Enterprises, FFE Transportation, US Xpress, Cargo Transporters, HUB Group and Schneider National.
Most of these carriers already test drivers via hair sample, but they must also still perform urine sample tests to comply with federal standards. The carriers argue the tests are costly and unnecessarily duplicative.