Seven Republican members of the U.S. House of Representatives have told the Federal Motor Carrier Safety Administration they support allowing a group of large carriers to begin drug testing drivers exclusively with hair samples after the Department of Health and Human Services produces guidelines for such tests.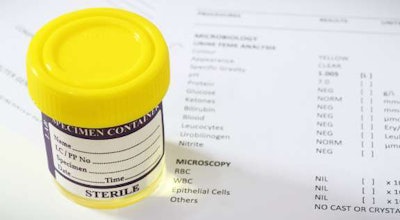 The April 25 letter from members of Congress asks FMCSA to allow the carriers to skip urine tests in favor of hair sample tests "as soon as HHS issues its guidelines and before FMCSA subsequently completes its rule-making process" regarding hair sample testing.
The seven members of the House who sent the letter include Rick Crawford (R-Ark.), Don Bacon (R-Neb.), Bruce Westerman (R-Ark.), Martha McSally (R-Ariz.), Steve Womack (R-Ark.), French Hill (R-Ark.) and Ted Budd (R-N.C.).
A coalition of 13 carriers asked the FMCSA late last year to allow them to immediately begin drug testing drivers with hair samples, in lieu of a urine sample, rather than waiting on the Department of Health and Human Services to develop guidelines for hair sample tests, as is specified by the 2015 FAST Act.
The carriers included Knight Transportation, J.B. Hunt Transport, Maverick USA, Dupre Logistics, KLLM Transport, Crete Carrier Corp., Shaffer Trucking, Werner Enterprises, FFE Transportation, US Xpress, Cargo Transporters, HUB Group and Schneider National.
Most of these carriers already test drivers via hair sample, but they must also still perform urine sample tests to comply with federal standards. The carriers argue the tests are costly and unnecessarily duplicative.
The FAST Act directs FMCSA to accept hair sample tests to satisfy federal drug testing requirements for truck operators. However, the law says the agency should only do so after HHS publishes guidelines for such testing.