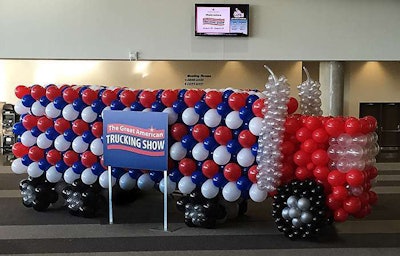 Now that the Great Solar Eclipse Madness of 2017 has subsided, it's time to turn our attention to something really exciting: The Great American Trucking Show, which opens Thursday and runs through Saturday at the Kay Bailey Hutchison Convention Center in Dallas.
In this podcast we talk with our colleague Emily Larson, who's been part of the team working hard to get GATS ready for the trucking community. Emily talks about all the new attractions at this year's GATS — and there are many — as well as those things truckers and others have come to enjoy over the years.
Here are the basics.
Show Hours:
Thursday VIP opening 11 a.m. doors open at noon to 5 p.m.
Friday 10 a.m. to 5 p.m.
Saturday 9 a.m. to 4 p.m.
Register online here or pay $10 at the door.
Parking
TA Petro Truck Parking Community at the Cotton Bowl Fair Park 3013 Haskell Ave., Dallas, Texas 75223. See details.
Here's where to park if you're not driving your truck to the show.