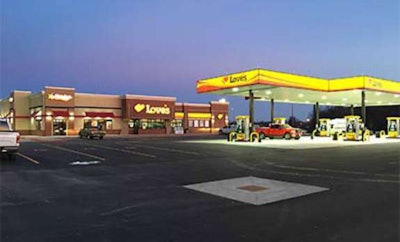 The Love's Travel Stop on U.S. 290 in Waller, Texas recently opened for business, having been closed by a fire Dec. 14.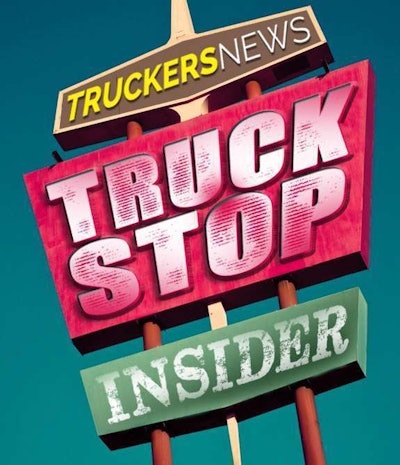 Several features at the travel stop were updated in the repairs. Restrooms have been expanded and the Arby's restaurant now features a new look for the dining area and a new kitchen.
The travel stop has five showers, a game room and 75 truck parking spaces. The remodeled store now offers more food selections, including roller grill items and fresh sandwiches.
"We're happy to reopen our Waller Love's Travel Stop as it serves countless drivers between Houston and Austin," said Greg Love, co-CEO of Love's. "We recognize the need for services and safe places to park and rest in this area and our construction team worked as quickly as possible to reopen it."
Mr. Gas to Open in Jerome, Idaho
The newest Mr. Gas broke ground recently in Jerome County, Idaho.
Situated on 15 acres of land, the center will include 16 gas and diesel pumps, and 165 truck parking spaces.
"This should be the largest one. We're excited to be part of the community for Jerome. Being a family business here in Idaho for 93 years, it's important for us to support our local community," said Nick Lynch, president of Mr. Gas.
The new store in the south central part of Idaho is expected to open early next year.
Indian tribes opening Oregon truck stop
A new truck stop is being built in Madras, Oregon north of the City of Bend by the Confederated Tribes of Warm Springs.
The Plateau Travel Plaza will include:
parking for 70 trucks
showers
convenience store
70-seat restaurant
It's expected to open in March of 2018.
The tribes are working with the Oregon Liquor Control Commission for both onsite and retail liquor licenses. If everything goes as expected, the travel center should open next March.
Truck stop planned for Marengo, Illinois
A developer has proposed a full service truck stop at the intersection of Route 23 and Harmony Road in Marengo, Illinois, which is located between Rockford and Crystal Lake.
Lazar Brothers Enterprises Inc. is reported to have purchased more than 34 acres at the site and plans to develop the truck at the intersection. The location is just north of the proposed Interstate 90 and Route 23 interchange.
The developer hopes to break ground in 2020.