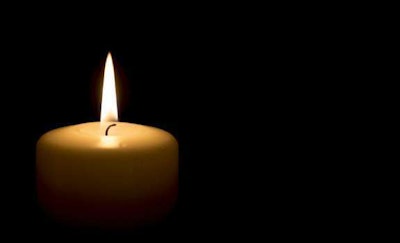 A man who was a fixture in Midwest trucking died earlier this week.
John Crowe,who ran his family trucking company for more than 50 years, died of complications from prostate cancer Oct. 3 at his Lake Forest, Illinois home. He was 89.
After serving in the Army, Crowe in 1955 went to work for Transport Service Co., a trucking company that his father started in the 1940s. Crowe took over as president of Transport Service in 1955, and the ran the company after his father's death in 1957.
A story in the Chicago Tribune quotes Bob Schurer, who became president of the company in 1988 and retired in 2014, as saying of Crowe:
He was very driven and very dedicated, both to the company and to his family. And he had a sense of opportunity, and looked for opportunities to grow the company. He had a good business sense."
We had a reputation of being one of the premier companies, and we focused on three things: quality, customer service and safety, and it did us well.
Crowe sold Transport Service to Kenan Advantage Group in 2008. With the sale, Crowe retired at the age of 80.
Crowe earned a bachelor's degree from Regis College in Denver and a law degree from Loyola University College of Law in Chicago.
In addition to his work in trucking, Crowe was well known for his philanthropy and support of the arts.
Crowe is also survived by his wife of more than 59 years, Peggy; two other daughters, Molly McKenna and Kelly Horne; two sons, John and Peter; and 16 grandchildren.
A visitation will be held at 3 p.m. Monday, Oct. 9 at St. Vincent DePaul Church, 1010 W. Webster Ave., Chicago. A funeral Mass will follow at 5 p.m.