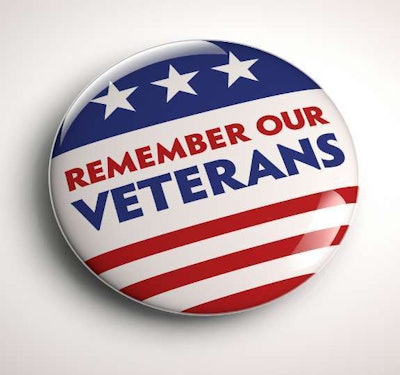 One veteran and their guest can win a free trip to the 2018 Mid-America Trucking Show through Belmor's "I Did My Duty… Now I Drive Heavy Duty" contest.
Belmor, a supplier of heavy duty truck accessories, launched the contest Nov. 10 for veterans who are also commercial heavy truck drivers. The winner will receive a four day, three night trip for them and one adult guest to Louisville, Kentucky for MATS March 22-24.
The prize includes round-trip coach class flights to Louisville and back from a major airport near their home, three free hotel nights, two VIP Event tickets and $200 daily for meals and ground transportation.
To enter, drivers must right a 750-word, or fewer, story answering the following questions:
What branch of service were you in?
How long did you serve?
Where did you serve?
What was your rank and position?
What made you decide to enter the field of heavy truck driving?
What makes you enjoy your job and connects you to the trucking world and fellow truck drivers?
Why would you like to win the grand prize?
The complete contest rules and application instructions are available on Belmor's website. The contest entry period closes Jan. 15.