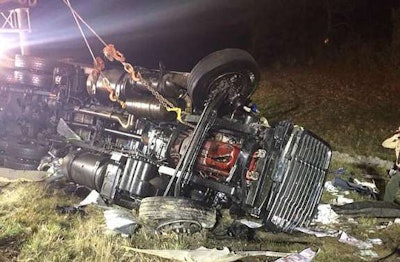 A trucker from from Arizona was killed Dec. 2 when his rig was struck by a driver headed in the wrong way on Interstate 57 in Effingham, Illinois.
Illinois State Police say Richard P. Messerve, 68, of Mayer, Arizona was headed north on I-57 when a car driven by an 83-year-old woman, going south in the northbound lanes, struck his Freightliner.
Messerve's truck overturned and struck a guard rail. He was pronounced dead at the scene, according to media reports.
Shirley M. Klitzing, the car's driver, was pronounced dead at Carle Foundation Hospital in Urbana.