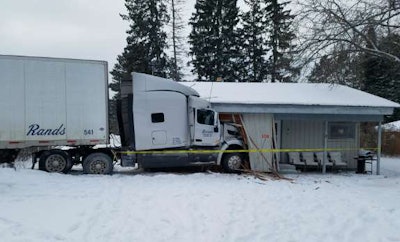 The driver of a tractor/trailer was injured Thursday when his truck left a highway in northern Wisconsin and slammed into a house by the side of the road.
WCCO-TV reports the crash occurred just before 9 a.m. on Highway 2 near District Avenue in Iron River, which is located southeast of Duluth.
The truck reportedly was westbound on Highway 2 when it crossed into the eastbound lane, went off the road and hit a residence. The driver of the truck is said to have suffered non-life threatening injuries, according to the TV station. One person was in the home but was not injured.