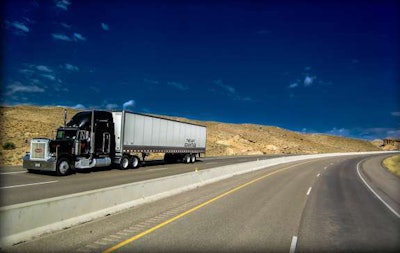 The Dart Network announced that it now provides drivers and owner-operators a way to send direct messages to upper management through a new PeopleNet macro. The idea stemmed from a survey of drivers and owner-operators who said they would like their ideas and suggestions to be heard by the company's management team.
"From the survey, we realized we didn't have an easy way for drivers and owner operators to communicate with management and we wanted to change that," said Russ Moore, Dart's vice president of marketing and communications. "Now, drivers have the ability to send messages directly to the people who make decisions within the company – a huge advantage for them to get their message to the people who need to hear it. And they can do it 24/7, from the convenience of their truck via in-cab communications.
"So far, we've received some very good ideas from drivers and owner operators, and we've already taken steps to implement change based on those messages. One of the very first things we heard were concerns from owner operators about the costs of getting out of the house, and we've already changed our pay rules to start paying owner operators out of the house to help recoup some of those expenses."
Moore said he is optimistic about the new message feature because suggestions will be coming from those who have the greatest impact at Dart, drivers and owner-operators.
Dart is based in Saint Paul, Minnesota.