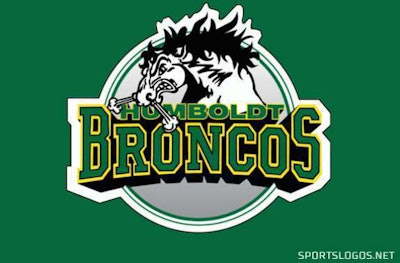 Some details have emerged about the driver of the tractor-trailer involved in the horrific crash with a junior hockey team bus that killed 15 people and sent 14 more to the hospital in western Canada late last week.
CTV News Calgary is reporting that the as yet unnamed driver of the truck owned by Adesh Deol Trucking Ltd. of Calgary "had recently completed a 15-day training course and had been driving solo for around two weeks." The company has been operating since last fall, and the truck was hauling a load of peat moss to Melfort, Saskatchewan at the time of the crash.
The crash occurred Friday, April 6 at the intersection of Highway 35 and Highway 335 near Nipawin, Saskatchewan.  The northbound bus carrying the Humbolt Broncos players and team personnel to a playoff game had the right of way at the time as westbound traffic encountered a stop sign at the intersection, according to CTV News.
Since the accident, a heartfelt open letter to the truck driver that appeared first on Redditt over the weekend was reposted on Facebook and shared more than a 138,000 times.  Shared on Facebook by Deanna Cummings it said:
"Dear Saskatchewan Truck Driver,
"As we all sit back and contemplate everything that has occurred since the collision and start to process the massive emotional impact of the death of 15 people, I want you to know you are in our minds too. Please know that some of us are thinking of you as well.
"Although the exact cause of the collision and the events leading up to it remain unknown to us, we do know that you didn't set out to do harm as you turned the ignition that fateful day.
"You survived. You need help to overcome this tragic incident that is also taking a significant toll on your and your family's wellbeing. I sincerely hope you will be able to heal, and I know that other Canadians wish the same.
"From the heart,
A fellow Canadian."