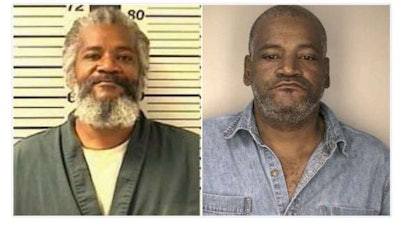 The driver who last summer transported numerous undocumented immigrants — 10 of whom died — from Laredo, Texas to San Antonio was sentenced Friday to life in a federal prison without parole.
James Matthew Bradley Jr., 61, pleaded guilty in October to conspiracy to transport aliens resulting in death and one count of transporting aliens resulting in death.
Bradley told investigators he was taking the trailer to Brownsville, Texas, for Pyle Transportation of Schallar, Iowa, to deliver it to someone who had bought it. Pyle Transportation was placed under an "out-of-service order" in October by the Federal Motor Carrier Safety Administration following a compliance review that found hours-of-service and driver fitness violations,
Bradley's co-defendant, Pedro Silva Segura, a 47-year-old undocumented immigrant living in Laredo, Texas, pleaded guilty in March to one count of transporting undocumented aliens resulting in death. He is scheduled to be sentenced June 29.
Last July 23, police found the immigrants and the trailer in the parking lot of a Walmart along I-35. Officials found eight bodies inside the trailer and 31 people suffering from injuries. Two of the injured died at a hospital.
Reports at the time said between 70 and 200 people were in the trailer.