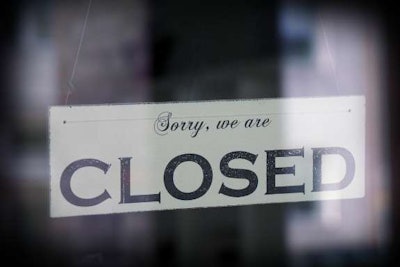 A small Georgia trucking company has been shut down by the Federal Motor Carrier Safety Administration, which called the company "an imminent hazard to public safety."
The FMCSA in a statement today said it ordered Acworth, Georgia-based Daya Trucking, LLC, to immediately cease all interstate and intrastate operations. Daya Trucking, which operates 39 trucks hauling general freight, was served the federal order Monday, April 23.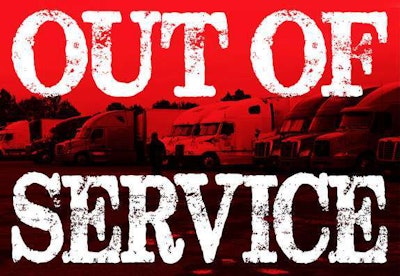 FMCSA initiated a compliance investigation after receiving information last month that Daya Trucking may be a reincarnated and/or an affiliated entity of Ekam Truck Line, LLC, . The FMCSA said that in 2017, Ekam agreed to enter into a consent order as a condition of upgrading its proposed safety rating from "unsatisfactory" to "conditional."
Ekam's proposed "unsatisfactory" rating had resulted from an investigation revealing numerous safety violations. That consent order required Ekam to take specific actions to improve safety, and it prohibited Ekam, its owners and/or any individuals related to Ekam from applying for USDOT/FMCSA registration as another motor carrier, according to the agency.
The FMCSA said Ekam Truck Lines, however, failed to comply with provisions in the consent order and evaded it by applying for USDOT/FMCSA registration as Daya Trucking, LLC.
On March 24, FMCSA reinstated Ekam's "unsatisfactory" safety rating placing the company out-of-service. Following discovery of the reincarnation, FMCSA also merged and consolidated the federal safety and enforcement records of Daya Trucking and Ekam Truck Lines.
FMCSA said the compliance investigation into Daya revealed numerous violations of federal safety statutes and regulations, including:
Failing to properly monitor the dispatch of its drivers to ensure compliance with maximum hours-of-service regulations. Daya does not review its drivers' records-of-duty-status for falsification, completeness, accuracy or violations of HOS regulations. Daya uses a non-compliant automatic On-Board Recording Devices (AOBRD) system in which drivers can alter their RODS and can manually input odometer readings, violations of federal safety regulations. Between Jan. 1 and Feb. 28, Daya's AOBRD system recorded 4,802 hours of unidentified driving time resulting from 51 instances of drivers unplugging or disabling the recording mechanisms.
Failing to ensure the company has negative pre-employment controlled substances/alcohol tests results prior to dispatching its drivers. Investigators found that Daya allowed seven drivers to operate a commercial motor vehicle before receiving negative pre-employment tests as required by federal safety regulations. Four drivers known to have tested positive for controlled substances were found to have been dispatched by Daya.
Failing to comply with certain driver qualification requirements, including ensuring that its drivers were properly licensed to operate a CMV, or were medically qualified. Investigators found instances of five drivers without a current commercial driver's license or in possession of a suspended CDL, nevertheless, being allowed to operate a commercial motor vehicle.
Failing to ensure that its vehicles were regularly inspected, maintained, repaired and met minimum safety standards. In the past 12 months, Daya vehicles have been placed out-of-service at a rate of 46 percent and cited for inoperable required lamps, exposed tire fabric, defective brakes, broken or missing axle position components, and oil or grease leaks from hubs.
Daya Trucking may be assessed civil penalties of up to $26,126 for each violation of the out-of-service order, according to the FMCSA. The carrier may also be assessed civil penalties of not less than $10,450 for providing transportation requiring federal operating authority registration and up to $14,739 for operating a commercial vehicle in interstate commerce without necessary USDOT registration.
If violations are determined to be willful, criminal penalties may be imposed, including a fine of up to $25,000 and imprisonment for a term not to exceed one year. FMCSA said it is also considering civil penalties for the safety violations discovered during the investigation and may refer this matter for criminal prosecution.
A copy of the Imminent Hazard Out-of-Service Order is available here.