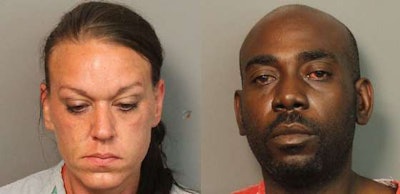 An Alabama man and woman have been charged with capital murder for the alleged roles they played in the death of an over the road truck driver.
Police charged Rodrakius Gray, 39, and Sheena Dixon, 26, with capital murder in the death of 55-year-old Ohio truck driver Derry S. Anderson, reports AL.com. Anderson was found dead in his sleeper May 16 in Birmingham. The Jefferson County Coroner's Office determined the death was a homicide and an investigation was opened.
Gray and Dixon are being held at the Jefferson County Jail without bond.