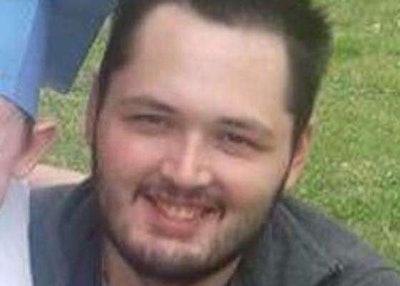 UPDATE, 7/12/18: The Dixon Illinois Police Department's investigation into the disappearance of truck driver Austin Jones revealed that he hitched a ride with an Illinois State trooper before he was reported missing, KWQC reports. According to police, Jones told the trooper he was headed to New York.
The Wayne County, Kentucky sheriff's office is asking anyone with information about Jones' whereabouts to contact them at (606) 348-5416.
ORIGINAL STORY, posted 7/11/18 at 9:52 a.m.: Authorities are searching for a missing truck driver after his company truck and personal items were found in Dixon, Illinois.
Truck driver Austin Jones' family has not heard from him since June 24, according to authorities. He reportedly drives for C.R. England and is from Monticello, Kentucky.
Sauk Valley Media reported that his truck was found at the Road Ranger convenience store in Dixon on Friday, the same day he was reported missing. Police said no signs of foul play were found in the truck and Jones' personal items were still inside.
"We found he had some contacts with Dekalb County law enforcement before he was reported missing," Dixon Police Sgt. Doug Lehman told media. "They talked to him, and that's the last they saw of him."
Jones' family has offered a $25,000 reward for information on where he is, according to Sauk Valley Media.
Jones is described as a 24-year-old white male with brown hair and eyes, 5 feet 5 inches tall, 141 pounds with a medium build.