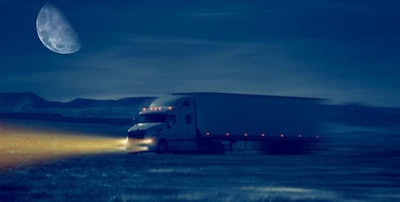 Don't worry if you can't make it Reno, Nevada Saturday to speak your piece in person on possible changes in hours of service regulations. It appears you will have three more opportunities as the deadline for public comment on proposed changes has been extended.
Truckers News today learned that there will be three more listening sessions like the one FMCSA Administrator Ray Martinez held at the Great American Trucking Show last month. They are planned for:
Sept. 28 at the Guilty By Association Truck Show at 4 States Trucks in Joplin, Missouri
Oct. 2 in Orlando, Florida
Oct. 10 at the Department of Transportation headquarters in Washington, D.C.
The gathering in Washington replaces an earlier one canceled by the arrival in the Southeast of Hurricane Florence last week.
Times and locations of the Sept. 28 and Oct. 2 sessions have yet to be determined.
Attendees and participants will have the opportunity to offer their suggestions on what the FMCSA can do to revamp hours regulations.
In an Advanced Notice of Proposed Rulemaking published Aug. 23, FMCSA said it is seeking feedback on four key areas:
Extending drivers' 14-hour daily limit by two hours in the event of adverse conditions;
Allowing drivers to split 10-hour off-duty periods into segments;
Revising the 30-minute break requirement;
Expanding hours limits for short-haul drivers.
The agency also requested comment on petitions for rulemaking from the Owner-Operator Independent Drivers Association and TruckerNation.org. The agency said it also encourages vendors of electronic logging devices to participate to address potential implementation issues should changes to the hours-of-service rules be made.