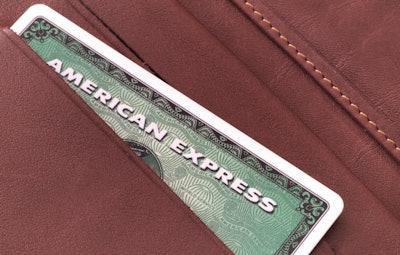 Pilot Flying J today announced that drivers can now pay at the pump in the commercial diesel lanes using their American Express Card. In addition, the myPilot app virtual wallet will now accept American Express and other major consumer credit cards, offering drivers new payment options for mobile fueling.
"With the driver top of mind, we want to provide our guests with additional payment options," said Ken Parent, president of Pilot Flying J. "By accepting American Express Cards at the commercial diesel pumps and in the myPilot app mobile wallet, card members can now receive myRewards points at the commercial diesel pump. Previously, American Express card members had to authorize payment inside the store for commercial diesel fuel purchases. This change is a great advantage to small business owners and independent over-the-road drivers who are already using American Express."
Drivers can securely authorize fuel purchases with American Express and other major consumer credit and fleet payment cards in the myPilot mobile app without having to carry or swipe a card at the pump.
For a limited time, myRewards members will receive an additional point on diesel gallon purchases when using mobile fueling in the app. By downloading the myPilot app through the App Store or Google Play, drivers can start using the cardless fueling feature to choose the diesel lane that's likely to open first, securely save payment cards and store payment card prompts for future use.