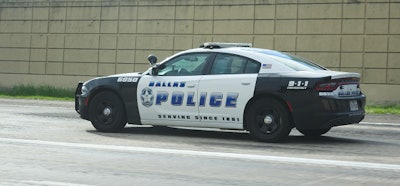 A man believed to be a truck driver was shot outside of his tractor-trailer Monday, Nov. 5, around 3:36 a.m. local time in Dallas.
According to the Dallas Police Department, a 32-year-old white male was shot near the 11800 block of C.F. Hawn Freeway. The victim told police he lived in his truck, a Freightliner, in the back of the call location. He told police he had exited his truck and walked to the back of the lot, located in the 2100 block of Silverado Drive, when he was approached by a white male who asked him why he was in the lot. The suspect pulled out a gun and shot the victim, then fled. The victim was able to walk to the nearby Marlow's Fuel Center to call police. He was transported to the hospital with non-life threatening injuries.
The investigation is ongoing and the suspect remains at large, according to police.
In Owensboro, Kentucky, a truck driver was robbed Sunday night, Nov. 4. According to the Owensboro Police Department, the trucker was robbed in the 2100 block of West Parrish Avenue after he stopped in a vacant business' parking lot. While outside of his truck, the driver was approached by a man who drew a gun and demanded money. The suspect stole the driver's wallet, cash and two cell phones.
The investigation continues.