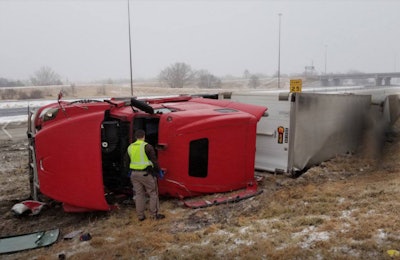 A winter storm is hammering the Northern Plains with blizzard conditions, while the warm side of the storm system is bringing heavy rain to the Southeast.
The Nebraska Department of Transportation reports (as of 3:30 p.m. Central) said there are closings on parts of I-80 and I-30.
Accuweather reports the storm will create blizzard conditions at times from western Kansas to central Nebraska during. Gusts near 60 mph occurred in western Kansas and central Nebraska earlier today. These conditions are expected to head northeastward tonight to much of South Dakota, southeastern North Dakota and parts of northern and central Minnesota as temperatures drop.
Accuweather also reports that travel is not recommended in the eastern parts of the Dakotas.