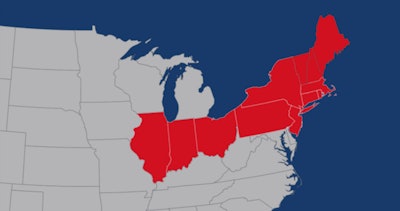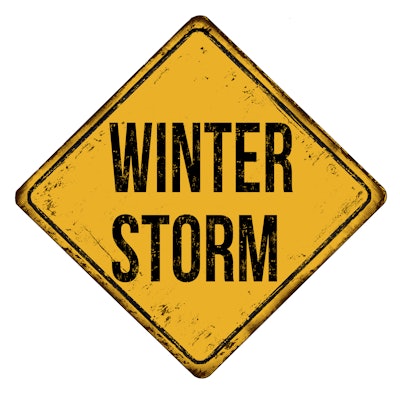 The Federal Motor Carrier Safety Administration today issued a Regional Emergency Declaration covering 12 Midwest and Eastern states because of the winter storm forecast for much of the country.
The declaration covers trucks being used for the transportation of heating fuel, including propane, natural gas, heating oil, and other fuel products, including gas, in anticipation of the winter storm expected to drop from 8 to 24 inches of snow over the parts of the region this weekend. The storm is also expected to contain high winds and cause dangerously low temperatures in the Northeast Sunday night and Monday.
Included are:
Illinois
Indiana
Ohio
Pennsylvania
New York
New Jersey
Connecticut
Rhode Island
Massachusetts
Vermont
New Hampshire
Maine
The declaration remains in effect for the duration of the emergency or until 11:59 p.m. Eastern, Feb. 2, whichever is less.
Drivers in these states are granted emergency relief from Parts 390 through 399 of Title 49 Code of Federal Regulations except as otherwise restricted by the declaration.
The emergency order does not exempt drivers from regulations regarding the controlled substances and alcohol use and testing requirements, the commercial driver's license requirements, insurance requirements, the hazardous material regulations, applicable size and weight requirements, or any other portion of the regulations not specifically authorized by the order.
Direct assistance terminates when a driver or commercial motor vehicle is used in interstate commerce to transport cargo or provide services not directly supporting the emergency relief effort or when the motor carrier dispatches a driver or commercial motor vehicle to another location to begin operations in commerce, according to the FMCSA.
Motor carriers or drivers currently subject to an out-of-service order are not eligible for the relief granted by this declaration until they have met the applicable conditions for its rescission and the order has been rescinded by FMCSA.
[acf field="javascript_code_1"]