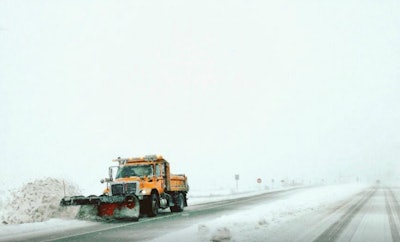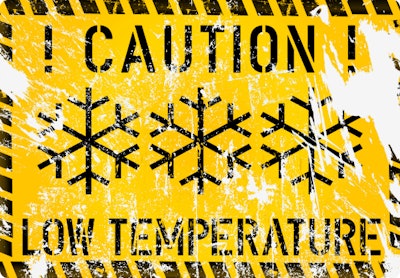 The National Weather Service is not mincing words when talking about its forecast for the rest of the week. It's saying the eastern two-thirds of the U.S. can expect:
one of the coldest arctic air mass intrusions in recent memory
frigid temperatures
bitterly cold and life-threatening wind chills
widespread record lows and low maximum temperatures
Arctic air is moving down through the Upper Midwest and into the Great Lakes, Ohio Valley, and the Northeast. As a result, some 60 million Americans will see temperatures below zero for much of the rest of the week. Those "life-threatening wind chills" range from -40 to -10 and snowfall for parts of western New York is being forecast in feet.
AccuWeather today said the cold winds moving over the unfrozen and comparatively warm Great Lakes will mean parts of Ohio, Pennsylvania, and New York will see significant accumulations starting today, through tonight and Wednesday.
Erie, Pennsylvania can expect as much as 2 feet of lake effect snow. Buffalo and its suburbs can expect between 3 and 4 feet, while Watertown and Sandy Creek along Interstate 81 north of Syracuse could get as much as 6 feet before the storm ends.
Several multi-vehicle pileups were reported on highways in western Michigan. WOOD-TV reports the accidents occurred M-6 near Cutlerville, I-196 near Zeeland and I-96 near Marne. Some 24 vehicles, including several tractor-trailers and a Michigan State Police cruiser, were involved in a pileup on M-6 south of Grand Rapids. Another 15 vehicles were involved in a pileup on I-196 between Grand Rapids and Holland.
The Federal Motor Carrier Safety Administration's emergency declaration remains in effect for 23 states.
Pennsylvania had truck restrictions in place this morning, removed them and then reinstituted them this afternoon. As of 3 p.m. Eastern Time, they include no empty or double trailers, RV's, and trailers being towed by non-commercial vehicles and a 45 mph limit on:
US 22 from I-78 to the New Jersey state line
US 222 – in Berks and Lehigh counties

US 422 in Berks County

all of PA 33

all of I-78

I-80 from I-81 to the New Jersey state line

I-81 from I-78 to I-80

all of I-176


all of I-380
The Indiana Toll Road this afternoon issued a winter weather-related ban on its entire toll road. The ban is from today at 10 p.m. Eastern to Thursday, Jan. 31 at 10 a.m. Eastern. The ban applies to triple tractor-trailers, long-doubles (high-profile only), and high-profile oversize permit loads.

Brutal and dangerous cold and #WindChills https://t.co/K2vjQhdHgm

— Mike Seidel (@mikeseidel) January 28, 2019
How long will the extreme cold last in the Midwest and Northeast? Fortunately, only a few days: https://t.co/oga1Jhm0wY pic.twitter.com/LF7oI7IsGK

— The Weather Channel (@weatherchannel) January 29, 2019
Though it will be brutally cold this week in the Midwest and daily record lows are likely to be set, only a few cities will threaten all-time record lows: https://t.co/dFQGwHIoS8 pic.twitter.com/Y78BcC08Eh

— The Weather Channel (@weatherchannel) January 28, 2019
So what is a polar vortex exactly? Here is a quick visual and summary to explain why extreme cold air is moving in this week. pic.twitter.com/53z98oSgu8

— NWS Pittsburgh (@NWSPittsburgh) January 29, 2019