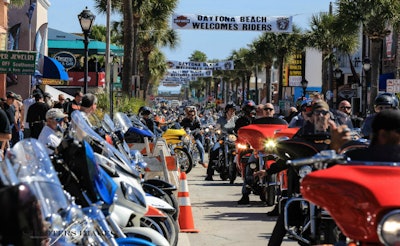 The Love's Travel Stop in Ormond Beach, Florida (Interstate 95 and U.S. 1) will not have long-term parking available from Friday, March 8 through March 17, which is the 78th annual Bike Week gathering.
That particular Love's is located next to Daytona Harley Davidson, which is part of the annual motorcycle rally that attracts thousands of bikers. Because of the increase in traffic, Love's will provide only "fuel and go" service and no long term parking.
For more information, please visit FAQ page available on loves.com.