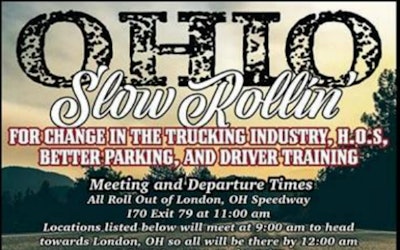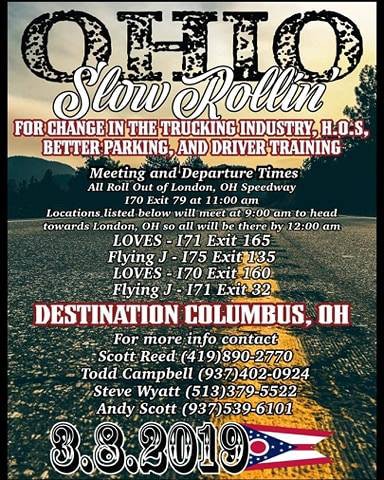 Another "slow roll" trucker protest is scheduled for later this week in Ohio.
Organizers of the protest drive say it will meet at 11 a.m. and leave at noon from the Speedway in London, Ohio (exit 79 on Interstate 70) and travel to Columbus. The drive will cover about 150 miles, according to Andy Scott, one of the organizers. Truckers will travel at 45 mph, he said.
Like previous similar protests, Ohio participants are pushing for changes in federal hours of service regulations, more truck parking, and increased driver training. Friday's protest drive is also meant to raise awareness of a planned nationwide shutdown by truckers April 12.
While organizers do not make public how many participants they expect, Scott did say, "we do look forward to a good turnout."
Previous protests have been held in Indiana, southern Illinois, and California.