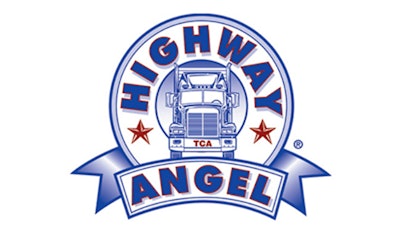 Peter Lester, a driver for Carroll Fulmer Logistics, was recognized for saving a fellow trucker's life and calling in the fire department to fight a growing blaze. Lester was recently honored as a Highway Angel by the Truckload Carriers Association for his actions.
Lester, who is from Vero Beach, Florida, was making a delivery at a Coca-Cola facility in Jacksonville on Dec. 8, 2018. He was early for his delivery so he parked his truck among some other trucks to do paperwork.
While parked, Lester noticed a suspicious light coming from another nearby truck. Upon further inspection, Lester realized the light was actually quickly growing flames coming out from under the front wheels of the truck. Lester began hitting his horn to alert the drivers and called 911.
Lester then drove his truck up to the Coca-Cola facility entrance and alerted the guard that there was a fire on the premises, which backed up to a wooded area. The fire department arrived and took control of the scene. Lester never saw anyone get out of the truck, but he found out after the incident that there had been someone inside the burning truck and a second nearby truck that was able to pull away to safety.
"That event has bothered me every day since. I'm a worrier and my wife says I shouldn't be, but you see a lot of things in this environment and it just stays with you. So I guess we just do what we can when we can," Lester said.
TCA presented Lester with a Highway Angel certificate, patch, lapel pin and truck decals.