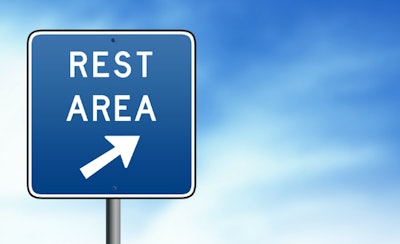 If you travel Interstate 80 through Nebraska, expect a rest area to be closed for a couple of days early next week.
The Nebraska Department of Transportation said a maintenance crew will perform repairs at the Goehner Rest Area truck parking starting Monday, July 29. NDOT said the work will take two days, during which the rest area will be closed to truck parking.
The rest area is two miles east of Goehner off westbound I-80.
Truckers will be able to use the Melia Hill Rest Area or the York Rest Area, which is 76 miles west, according to NDOT.