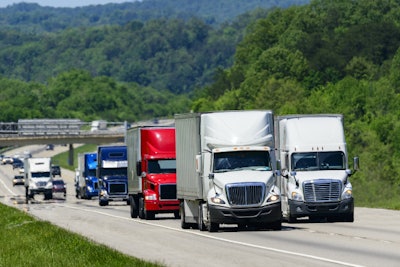 Time is running out to comment on the Federal Motor Carrier Safety Administration's proposed pilot program for CDL holders under the age of 21 to operate in interstate operations. The comment period ends Wednesday, Aug. 14.
FMCSA is asking for public comments on a potential pilot program for non-military-trained drivers under the age of 21 to drive interstate. There is already a pilot program in the works for 18-to-20-year-old CDL holders with military driving experience to drive across state lines.
FMCSA says its request for public comments is to help it determine if it should propose the pilot program and, if so, what the parameters of the program should be. Some of the topics the agency is seeking information on include:
Available data on the safety performance of under-21 intrastate truckers
Concerns over insuring under-21 drivers for both intrastate and interstate commerce
What minimum training should be required for drivers in the pilot program?
What kind of supervision should be required?
Should there be training requirements for mentors, supervisors or co-drivers of under-21 truckers in the program?
Should participating carriers be required to establish a formal apprenticeship program?
Should there be time or distance restrictions on younger drivers?
Should younger drivers be prohibited from hauling hazmat and oversize/overweight?
What standards should carriers and drivers have to meet to participate in the pilot?
Should FMCSA require safety equipment or on-board recording systems in the pilot?
A full list of questions FMCSA is seeking comments on can be found in the Federal Register document, which will be published Wednesday. Comments can be filed here through Monday.