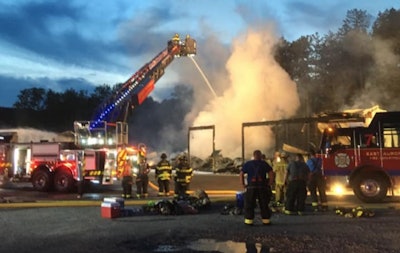 A fire destroyed a western New York trucking company's facility and 14 tractor-trailers Tuesday, Aug. 20.
Fire officials told WIBV-TV facilities of Draper Trucking in Holland, which is southeast of Buffalo, are a total loss after a fire that was reported at about 5:30 p. m. Tuesday.
No cause for the fire was given and the Erie County Sheriff's Office continues its investigation.
Crews from 18 local departments responded to the blaze, said to have started in a metal-sided pole barn.