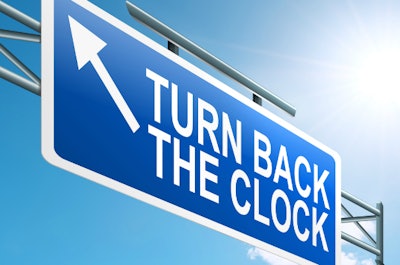 Few workers are as aware of time's passing as the American truck driver, because time is money.
That's why truckers need to be mindful that Daylight Saving Time ends Sunday, Nov. 3 at 2 a.m. That's the time, as the saying goes, to "fall back." (Remember, you had to "spring forward" last March.)
Most electronic devices — smartphones, tablets, electronic logging devices, your GPS — do the falling back for you, but always check to be sure. Other clocks may require you to turn them back an hour, and it's suggested that you do that when you go to bed Saturday night.
Be sure to keep this in mind when you "fall back": you still must adhere to Federal Motor Carrier Safety Administration hours of service regulations.
It's also good to double-check your pickup and delivery times when you do your trip planning.