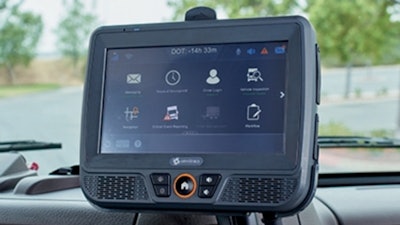 Service has been partially restored for 85% of the Omnitracs devices affected by this weekend's service disruption, says Omnitracs CEO Ray Greer in a blog post on the company's website.
The temporary software patch is an interim fix until a permanent firmware update can be deployed, Greer said in his blog post.
A connectivity issue caused Omnitracs in-cab devices and ELD systems to lose service late Saturday, prompting the company to advise users to switch to paper logs until service is restored.