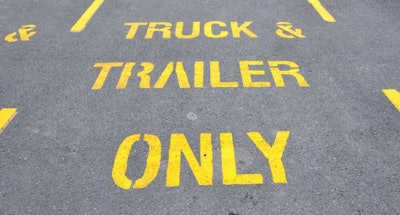 Digital parking location and reservation platform TruckPark has inked a partnership with the Dock411 crowd-sourced loading-location info provider to "increase the visibility of parking locations and availability," TruckPark says. It's intended to allow access to the nearest TruckPark location for Dock411 users — among them drivers, dispatchers and other operations support staff.
Additionally, parking locations and information are automatically shared with all Dock411's data partners, further exposing information to other users.
Future plans include the ability for drivers to reserve parking directly through the Dock411 app and to see the number of available spots in real-time. Additionally, there are plans to add more capacity around more shipper locations nationwide. TruckPark has been focusing of late on expanding capacity within their network in Chicago and Atlanta metro areas.