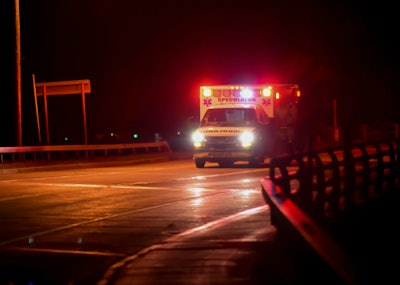 A West Virginia truck driver died at a truck stop after having been struck by another truck.
Virginia State Police say Erin Christine Queens, 55, of Salem, West Virginia, was struck twice Monday, Dec. 2, in the parking lot of Pilot Truck Stop near the Skippers exit of Interstate 95 near Emporia, Virginia about 65 miles south of Richmond.
The State Police told The Progress-Index the accident happened around 7:10 p.m. They said Queens had left her rig and was walking toward the store when she stopped in front of her truck. Another tractor-trailer backing up hit her, and then struck her again when the driver pulled forward.
Queens was taken to Southern Virginia Regional Medical Center in Emporia where she later died.
State police say no charges have been filed against the driver who struck Queens at this time.