EDITOR'S NOTE: As the COVID-19 outbreak continues to grow and spread, it becomes continuously more important for members of the trucking industry to be well informed about what's happening and where, and what's being done about it. That's especially true for drivers, who are likely to encounter confounding issues as they go about their driving days. To that end, Truckers News is increasing its coverage of the outbreak and offering tips on how to make the best of this difficult time.
New Jersey limits all non-essential travel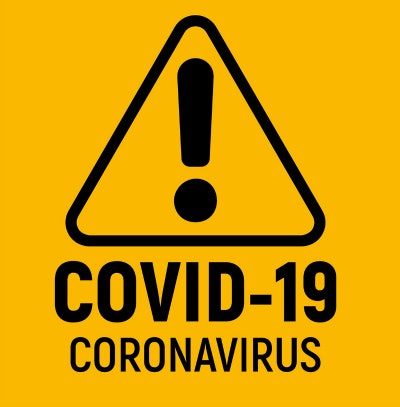 If your driving takes you to or through New Jersey, don't be surprised if traffic seems a little lighter than normal, especially at night. Gov. Phil Murphy today, March 16, announced, "Starting tonight, all non-essential and non-emergency travel in New Jersey is strongly discouraged between the hours of 8 p.m. and 5 a.m. a.m. This will remain in effect for the foreseeable future. We want everyone to be home – and not out."
In addition, he ordered sweeping closings of schools, colleges, gyms, casinos, theaters and other businesses. Murphy also said all other non-essential retail, recreational, and entertainment businesses must close after 8 p.m. During daytime hours, these businesses may remain open if they limit their occupancy to no more than 50 persons and adhere to social distancing guidelines, according to the governor.
What drivers are telling us …
Jeremey Kaschub: "Run Wisconsin to Winnipeg twice a week, no big changes so far other than truckstops won't let you fill up your coffee mug with your own, want you to get a new cup every time. Another possible issue is crossing the border, as of right now Americans are exempt for crossing. We'll see if that changes, hopefully not. Was at one of my customers here in Canada, they were testing employees for fevers, my thoughts were if someone was already positive there, a little too late?"
Illinois Tollway eliminates toll booth staffing
As of today, March 16, while all Illinois Tollway roadways will remain open toll booths at mainline toll plazas will not be staffed. Vehicles using cash lanes or an I-Pass lane without a transponder can make a payment at www.getipass.com
The tollway's maintenance staff, incident management personnel, and HELP truck drivers will remain on duty.
In addition, the tollway will handle all requests for overweight and over-dimension truck permits online only through the Over-Dimension Vehicle Permit System. An overweight or over-dimension permit must be obtained prior to traveling on the Tollway system. To use the online permit service you must first register and obtain a username and password by downloading a registration form from the tollway's website or requesting a form by email at [email protected].
What drivers are telling us …
Kristen Morlang: "O/Os here. Fat cattle hauling is really slow. Only got one load this week. But our lives depend on the feedlot and packing plant doing all of the scheduling. No word yet on what things will look like going forward. Grocery stores still need beef, right????"
Michigan exempts some trucks from weight restrictions
The Michigan Department of Transportation announced today, March 16, it will exempt from seasonal weight restrictions motor carriers and drivers providing direct assistance in support of relief efforts related to the COVID-19 outbreak.
Direct assistance means transportation and other relief services provided by a motor carrier or its driver(s) to the immediate restoration of essential services, such as medical care, or essential supplies such as food, related to COVID-19 outbreaks during the emergency.
Michigan law allows the state to suspend these restrictions when necessary for the health, safety, and welfare of the public.
What drivers are telling us …
Mary Eloe Gonzalez: "My employer said they are cleaning the terminals more often, and keeping the cleaning staff longer to deep clean the laundry room and showers. I have had ship/cons (gave me) a form to sign that I am not experiencing any flu-like symptoms, I haven't traveled outside the U.S., and I have been in contact with anyone who is exhibiting flu-like symptoms. My company also said don't be surprised if access to buildings is stopped and bills left on boards and not exchanged between people."
South Carolina driving competition postponed
The South Carolina trucking Association informed members its annual trucking skills competition scheduled for April 24 and 25 was being postponed. The association said efforts are under way to reschedule for July.
What drivers are telling us …
Jose Santos: "2 nights ago while checking in at this Green Bay Packaging plant, Morrilton, Arkansas, the security guard asked me if I had a cold, cough, runny nose, fever, sniffles, and was made to fill out this form. She informed me that had I said yes to any of these questions, that I would have been asked to leave, empty, and would be banned from any GBP facility for 2 weeks. She instructed me that once I was at the loading dock, to stay in my truck, that once loaded they'll turn the dock light from red to green and they'll put the freight bills on the floor at the back of the trailer, that the loaders don't want contact with any truck drivers."
Where in the U.S. cases, deaths are the worst
Thus far, there have been 3,020 cases of COVID-19 reported in the U.S. There have been 60 deaths. These are the most impacted states as of today:
New York: 729 reported cases; 3 deaths
Washington: 607 cases; 40 deaths
California: 378 cases, 5 deaths
Massachusetts: 123 cases; 0 deaths
Florida: 110 cases; 4 deaths
___
David Hollis is the editor for Truckers News. If you have information or questions about the COVID-19 outbreak and what it means to the trucking industry, contact him at [email protected]