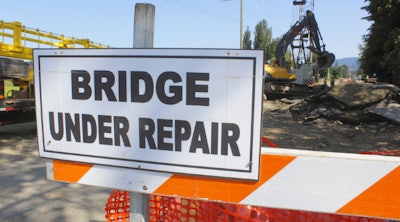 How many bridges do you cross in the course of your typical week of driving? Let's say, for argument's sake, you cross 100 bridges.
Well, a new study by a major construction group suggests that 37 of those bridges need significant repairs or ought to be replaced.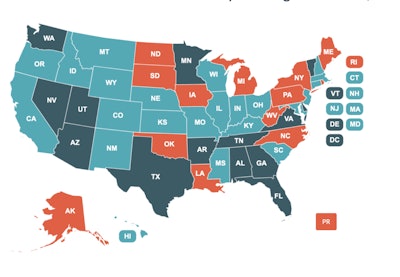 In total, nearly 231,000 bridges in the U.S. need major repair work or should be replaced, according to an American Road & Transportation Builders Association's analysis of the U.S. Department of Transportation's 2019 National Bridge Inventory database. That figure represents 37 percent, or more than a third, of all U.S. bridges.
More than 46,000 of those bridges are "structurally deficient" and in poor condition. An additional 81,000 bridges should be replaced, says ARTBA Chief Economist Dr. Alison Premo Black, who led the team conducting the analysis. One-third of interstate highway bridges — 18,177 spans — have identified repair needs.
States with the largest number of structurally deficient bridges are:
Iowa (4,575 bridges)
Pennsylvania (3,501)
Illinois (2,407)
Oklahoma (2,352)
Missouri (2,147)
California (1,797)
New York (1,745)
North Carolina (1,714)
Louisiana (1,701)
West Virginia (1,531).
Notable structurally deficient bridges include New York City's Brooklyn Bridge; Washington, D.C.'s Theodore Roosevelt bridge; the San Mateo-Hayward bridge crossing San Francisco Bay; Florida's Pensacola Bay Bridge; and the Vicksburg Bridge in Mississippi.
ARTBA estimates the cost to make the identified repairs for all 231,000 bridges in the U.S. at nearly $164 billion, based on average cost data published by the Federal Highway Administration.
State and congressional district-specific information is available: https://artbabridgereport.org/