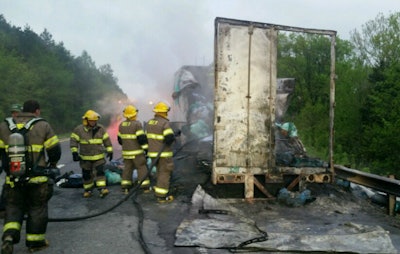 A tractor-trailer loaded with masks and gowns for medical workers Saturday morning, April 18, caught fire and burned on Interstate 40 some 50 miles east of Nashville.
The trailer of the truck loaded with N95 masks and hospital gowns burned in the westbound lane of I-40 near mile marker 262 in Smith County, according to reports.
No injuries were reported and the cargo was taken to a landfill.