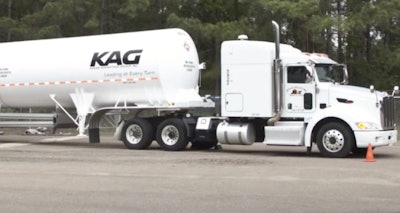 Editor's Note: Welcome to View From the Top, a new series for Truckers News. In each feature, we'll talk with one of trucking's leaders about how their company and the industry are dealing with the unprecedented challenges and changes wrought by the COVID-19 coronavirus outbreak.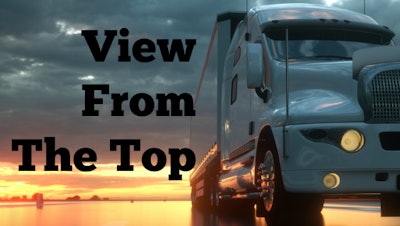 "Our world has been turned upside down," says Bruce Blaise, president and chief executive officer of the Kenan Advantage Group, the largest tank truck company in North America, acknowledging the impact of the COVID-19 coronavirus.
But, in a second breath, Blaise is quick to praise the 10,000 employees of the 27-year-old company headquartered in North Canton, Ohio.
"I guess the thing that has been very rewarding in my seat as CEO of the company is just to see how everyone has so much fight in them … Our people are fighting like it is a battle and we're out to win it," says Blaise, adding, "It's truly inspirational."
Like many companies that haul fuels, KAG has seen its volume slip as car travel in the U.S. decreased by some 40-50% during the last two weeks in March and the first week of April, compared with the first week in March, according to a recent survey. But, Blaise said KAG is built to withstand such downturns and nimble enough to change and take on power-only work for customers to keep drivers employed.
Through all of this, Blaise said one of the changes that's hardest for him to accept is not being able to travel to terminals and talk face-to-face with drivers, technicians, and other employees. But, he adds that Americans now have a better idea of what truck drivers do and are showing their appreciation.
"It is so awesome to see truckers getting the respect they deserve," said Blaise, who started as a dispatcher 36 years ago.
Search thousands of trucking jobs to find the job you want.
Find Your Next Job Today