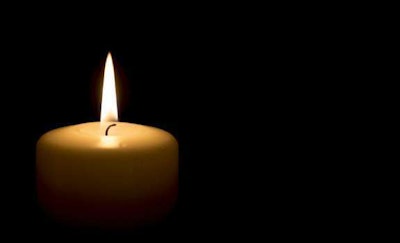 The leader of the Pennsylvania Motor Truck Association has died.
A post on the organization's website says:
"It is with a heavy heart we share the news that PMTA President and CEO Kevin Stewart passed away the morning of Tuesday, April 28, 2020. Kevin was a tremendous steward of the association for seven years, serving as the Safety Director for three years before taking over as President and CEO.
"Kevin came to PMTA after a successful career with the Pennsylvania State Police and the Pennsylvania Department of Transportation.
"Kevin's knowledge and expertise have been invaluable to the association and those attributes will be nearly impossible to replace. Kevin worked tirelessly to ensure that the needs of the membership were met and stood up for the industry with both our state and federal governments. Our thoughts and prayers are with his family at this difficult time."
Stewart became president and CEO of the PMTA in 2016 having served as its safety director. He replaced Jim Runk, who had been with the organization 44 years.
Here's Mr. Stewart's complete obituary:
Kevin Nathan Stewart, age 57, of Pottsville, PA passed away Tuesday, April 28th, 2020 at Lehigh Valley Hospital-Cedar Crest in Allentown.
Born in Pottsville, PA on October 22, 1962, he was the son of the late Alexander and Nancy (Hawley) Stewart.
Kevin was a graduate of Pottsville Area High School, Class of 1980. He first worked in the weights and scales division of PA State Police and later PENNDOT and then became the President and CEO at Pennsylvania Motor Trucking Association Camp Hill, PA.
Kevin was a member of St. Paul's Lutheran Church in Port Carbon, a member of the Mason's Pottsville Pulaski Lodge #216. He was a 2nd degree black belt in karate, a very active coach with his kids in the sports they played while growing up and also was an avid hunter, he loved riding motorcycles, and watching Philadelphia sports. Kevin was involved in government legislature and committees and mentoring people through out the nation.
In addition to his parents, he was preceded in death by a son Kevin Nathan Stewart Jr., nephew Adam C. Kauffman, great niece Carter Paige Steranko.
Kevin is survived by his wife of 39 years Elizabeth L. (Kauffman) Stewart, Palo Alto; a son Brian Stewart and his wife Allison and expecting grandson on May 23rd, Bethlehem; a daughter Amanda Hollenbush and her husband Erik, Palo Alto; two sisters: Nancy Ellen Kimmel and partner Joe Yost; and Cindie and her husband Robby Vidal; Father-in-law and Mother-in-law Norman and Doris Kauffman Sr; brothers-in-law Norman and Carla Kauffman Jr and David Kauffman; sisters-in-law: Deniece and Scott Krater, Lorie and Dave Steranko, and Becky Berger and numerous nieces and nephews.
Services and interment will be held private due to the pandemic situation and there will be a memorial service announced at a later date.
The Robert A Evans Jr Funeral Home in Port Carbon is in charge of arrangements.