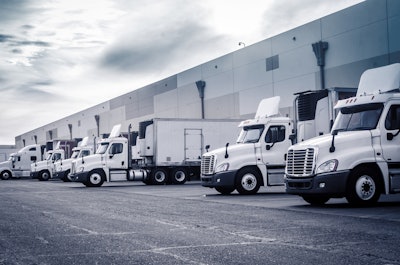 Few spans of time have rocked the U.S., and its trucking industry like the previous three months or so, as the COVID-19 coronavirus became a nearly all-consuming preoccupation. Impacts caused by the illness have changed just about every aspect of how trucking companies function, not the least of which are the amount of freight there is to move and the rates companies and owner-operators can command.
Our colleague James Jaillet, executive editor for Commercial Carrier Journal and Overdrive, spoke with some folks whose job it is to keep track of such things and wrote this today:
"In recent weeks, freight demand has sprang back to life and started to build momentum, shaking off the shockwaves of the COVID-19 outbreak in the U.S. and state lockdown orders that smothered the economy. Load volume on the spot market has soared, and rates are expected to jump upward in June after falling to the floor in April.
"Whether that momentum can be sustained, however, remains the key question presently. Major holes in the economy remain, but pent-up consumer demand and a seasonal jolt of freight have stirred optimism."
Several experts offer their insights about where freight is headed and trucking's economic outlook for the rest of 2020 and next year, and the overall outlook is best summed up with the phrase "cautious optimism."
Read Jaillet's complete article here.
Search thousands of trucking jobs to find the job you want.
Find Your Next Job Today