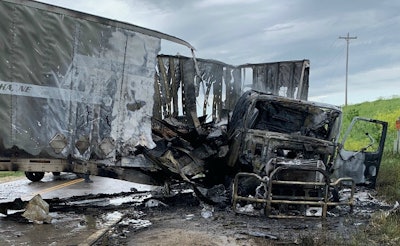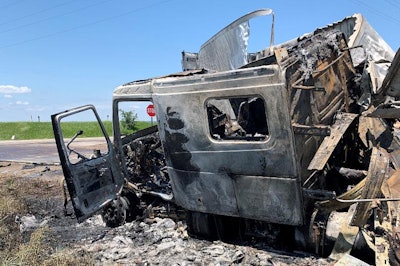 The driver of a tractor-trailer loaded with fireworks escaped with what police in Nebraska say are modest injuries after it was involved in a collision that led to a fire and explosion last weekend.
The truck and an SUV Saturday morning, June 20, collided on Highway 77 in Fremont about 35 miles northwest of Omaha.
The driver and two passengers in the SUV were taken to a nearby hospital, having been pulled from the wreckage by passing motorists. Police say the truck's driver was treated at the scene.
The tractor-trailer was "fully engulfed in flames with fireworks inside the trailer actively exploding" when police arrived, according to a statement issued by the NSP Monday.
Troopers continue their investigation.